WM: Franklyn Gallup SW: Ray Berrian
Secretary: Craig Sullivan

Meetings: 4TH Monday of the month @ 7:30pm

We are located at:

Centralia Lodge #63
218 North Pearl St.
Centralia, WA 98531

Phone: 360-818-4394
CentraliaMasons63@gmail.com

Like us on FaceBook!
Centralia Masons #63 F&AM

Building Calender can be found here: www.cameronthefreemason.com/temple.html



We welcome any inquiries concerning Masonry!


Who are the Masons?
The Masonic Fraternity is the oldest Fraternity in the world. The Masonic Family includes Masons as well as organizations for their ladies, couples, and youth.

The Masonic Family provides more than $2 million a day to charitable activities such as hospitals, youth scholarship, and those less fortunate than we.

Masons are looking for men who wish to become better men, who are interested in giving back to their community and in self improvement.



Don't forget to stay abreast of news from around districts #16 and #17 by checking the Facebook page:



SW Washington Masons - District 16


. You can also sign up for emailed updates from the district page, which is district17-fam-wa.blogspot.com/.






Web Master: VWB CLayton M. M. La Vigne

Powered by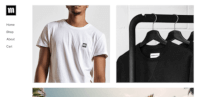 Create your own unique website with customizable templates.