Worshipful Master, Clayton La Vigne

VWB Clayton is currently presiding over the Lodge, in his third year as Worshipful Master. He has presided over Tenino Lodge twice, as well as serving as Deputy of the Grand Master in 2009-2011. Clayton is also the Chairman of Legislative Affairs for the Grand Lodge.



---
Senior Warden, Franklyn Gallup

WB Franklyn is just off his first term as Worshipful Master of Tenino Lodge, preparing for a second term, as Master of our Lodge. Having been a Mason for about 5 years, Franklyn has infused our Fraternity with several ideas that has made our meetings enjoyable and fun. As a wood floor finisher by profession, he has finished off the floors on our third floor with a finish that is the envy of our area of the state.


---
Cameron Bailey, Secretary
Cameron Bailey is our Secretary this year. Cameron is an active member of not only our Lodge, but also Sultan/Monroe #160, Skykomish #259, Tacoma Scottish Rite, Prestonian Table Lodge, and Centralia OES. and has serves on our Temple Board, along with working numerous fundraisers. When he is not working at the State Capitol, Cameron enjoys traveling and finding adventure with his lovely wife Melinda.

---
Treasurer, Bill Scarbrough

Having been a member of our Lodge for many years, Bill now has more time to dedicate to our fraternity. Bill is also the chairman of our building association, and with the assistance of the board members, he has provided excellent leadership to keep our building in great shape.






---
Junior Deacon, Jim Knutson

Jim is one of the more well-known members in our community, as a former DJ for the local radio station, and also through his involvement with the Miss Lewis County pageant. Jim is also the Treasurer of the building association, and he is the first contact with our tenants on the lower two floors. His skills and dedication have been instrumental in keeping our building financially sound, and in good relations with not only our tenants, but with neighboring businesses and building owners.


Chaplain, Brian Johnson

Brian is a past Master of our Lodge, in 2011-2012. Brian works for the Green Hill penitentiary, and he might be best known for his bicycling. Brian has completed the Seattle-to-Portland bicycle Classic three times, one of them in one day!



---
Marshal, Jerry Vaudrin

Jerry is also a Past Master of our Lodge, in 2009-2010. Jerry also has the distinction of being the first Mason to preside over both Centralia and Chehalis Lodge. Jerry is one of a handful of Native Americans to preside over a Masonic Lodge in our Jurisdiction, being a Chippewa. In addition to presiding over the Lodge, he has attended the local schools for our scholarship program, and has provided bicycles for the 'Bikes 4 Books' program. He has contributed to the benefit of our community and brethren in other ways as well.



---
Organist, Baxter Harwood
WB Baxter is one of our more senior Past Masters, from 2001. He has also been the musician in at least one Masonic Lodge in the area since 1999! In addition to his musical talents, WB Baxter has also given educational presentations on many technical and historical subjects. Baxter is one of only a handful of Masons who has earned the Grand Master's Achievement Award.


---
Powered by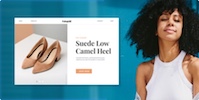 Create your own unique website with customizable templates.