HISTORY OF CENTRALIA LODGE NO. 63 F. & A. M.


Prepared in 1990 by the CENTENNIAL COMMITTEE Joseph B. Daly, Chairman; James Benedict, Co-chairman Clarence M. Robbins, Robert W. Hoerling, Richard E. Nyholm [image: Centralia Masonic Lodge] A meeting was called for on February 21, 1846 to be held in the City Hall in Oregon City. It was attended by seven Masons. The purpose was to attempt to draw up a petition to obtain a charter. After some discussion, a petition was drawn up appealing to the Grand Lodge of Missouri for a charter for a Masonic Lodge at Oregon City, Oregon Territory, to be known as Multnomah Lodge. William F. Dougherty entrusted this document to Jack Palmer who had arrived with a migration and was returning to Missouri to guide another migration train westward in 1847 to be delivered to Brother James A. Spratt of Platts City, Missouri; Jack Palmer delivered the document to Brother Spratt in the summer of 1846. Platts City Lodge #56 presented the petition to the Grand Lodge of Missouri session on October 17, 1846. The charter was dated October 18, 1846, lodge being named Multnomah Lodge #84, located in Oregon City, Oregon Territory. The charter was delivered to Brother Spratt. A year passed and in December of 1847, Pierre B. Cornwall appeared in St. Joseph, Missouri, organizing a party for a trip to Oregon. Cornwall, being a Mason, Spratt entrusted him with the charter; Cornwall, with his brother, Arthur, a boy of 16 years of age, and Tom Fallen, a guide, left St. Joseph around April 1, 1848. They traveled to Council Bluff, Iowa and found a large party from Ohio waiting for spring; but being anxious to be on their way, they joined a party of two brothers named Hathaway and a father and son, Orrin, and Joseph Kellogg; left Council Bluff, Cornwall having possession of the charter enclosed in a tin cylinder, and he learned that Kelloggs were Masons. The party reached Fort Hall, the present site of Pocatello, Idaho. Gold was discovered in California and this caused Cornwall to change his mind. His brother, Arthur, the guide, and he decided to go to California. The charter was given to the Kelloggs, who deposited the charter in a small brown haired raw hide trunk for the remainder of the journey westward. This small trunk is on display in a showcase in Replica Room of Olympia #1, adjoining their present lodge. They reached Oregon City, Oregon on September 11, 1848. It was delivered to Joseph Hull, two and a half years elapsing since the petition was first drawn up. On September 13, 1851, Willamette Lodge #11 and Lafayette Lodge #15 chartered from California, and met with Multimomah Lodge #84 of Oregon City, and formed the Grand Lodge of Oregon. In 1858, Olympia Lodge #5 and Steilacoom Lodge #8 were represented at the Grand Lodge of Oregon; convened at Astoria where charters were granted to Grand Mound Lodge #21 and Washington Lodge #22 at Vancouver. These four lodges mentioned met at the Masonic Temple at Olympia on December 6, 1858 and formed the Grand Lodge of Washington. The Grand Lodge of Washington returns for the following year showed the following membership of the four lodges to consist of 114 Master Masons, two Fellow Crafts and six Entered Apprentices. Grand Mound Lodge #3 never prospered due to the rural location, and moved their charter to Tumwater in 1867, and becoming involved with Olympia #1, they surrendered their charter in 1869. The City of Centralia was platted in 1875 and was first known as Cochran Prairie and changed to Centerville by George Washington, a Negro foster son of James and Anna Cochran who arrived in the area in 1852. David Fouts, who later became a charter member of Centralia Lodge, suggested the name of Centralia after his home town in Illinois. As there was another Centerville in the Washington Territory, this change was to avoid a conflict. John T. Shelton, who also became a charter member of Cen­tralia Lodge #63, married Angeline Waunch, she being the first white child born north of the Columbia River, and she lived on Fords Prairie. The Northern Pacific Railway came into Centralia in 1872, building their railroad from Kalama, Washington to Tacoma, and in 1872, the population of Centralia was 50. In 1874, the population was 200 and in 1889, it was 900. There was a number of Masons living in Centralia, and they decided to form a lodge, and after several meetings held in a building upstairs, later known as the Ideal Bakery building located at now known as Pine and Tower. The outcome of this meeting was a petition to William A. Fairweather, then Grand Master, for a dispensation. The petition was signed by W.H. Bachtell, Daniel B. Reese, Eugene A. Moore, Attra P. Ross, James Agnew, John B. McDonald, John M. Benedict, David Fouts, William C. Bennett, Joseph M. Lewis, Squire A. Sears, Henry S. Ogden, John T. Shelton, John Peel, George H. Ellsbury, and Henry J. Miller. The petition was granted by the Grand Master on December 30, 1889 in Ellensburg, Washington. Brother Bachtell was appointed Master, Brother Daniel B. Reese, Senior Warden, and Brother Eugene A.Moore, Junior Warden. The first meeting was held on the 11th of January, 1890 in a hall over the Hoss Meat Market on the South East corner of Pine and Tower, now a parking lot. There were 13 Masons present at that time. H.J. Miller was appointed Treasurer; A. P. Ross, Secretary; John M. Benedict, Senior Deacon; David Fouts, Junior Deacon; and John Peel, Tyler. Saturday was voted as the regular meeting night, and the second and fourth Saturdays were scheduled. The jewels were made of tin by Brother Soldenstall until proper jewels and aprons could be ordered. Brothers Miller, Reese, and Benedict were appointed as a committee on by-laws. Fees were established as follows: $10 to accompany a petition; $10 for each of the three degrees; affiliation $4; and dues were $3 each year. The lodge started with $28 in their treasury. The charter was granted on June 12, 1890 at the Grand Lodge Sessions being held in Ellensburg, Washington on February 8, 1890. By-laws were adopted; rent was established at $10 a month; lights and fuel furnished. Centralia Lodge #63 installed their officers on June 28, 1890 with 30 members present. Installed were: W.H. Bachtell, Worshipful Master; Daniel B. Reese, Senior Warden; Eugene E.' Moore, Junior Warden; Attra B. Ross, Secretary; John Benedict, Senior Deacon; David Fouts, Junior Deacon; John Peel, Tyler; and Henry J. Miller, Treasurer. On March 12, 1892, Brother Joe Robinson stated he would build a new lodge hall providing the lodge would pay $30 a month. The lodge settled for $25, and on September 10, 1892, the lodge moved into their new home, located at, what is now known as 109 North Tower, known as Pippins Book Store, and which is now occupied by a glass-repair firm. On January 8, 1892, Centralia Lodge #63 granted a petition to form Tenino Lodge #86. The lodge finances were always low, and it was necessary to borrow money to pay their per capita tax. On November 12, 1892, dues were raised to $5 a year. On May 10, 1902, a third degree was conferred on R.L. Sebastian, who was our Grand Master in 1915. On February 4, 1905, Brother H.W. Thompson presented the lodge with a rough and perfect ashier, still in use, the gift of Brother W.W. Ingalls. On behalf of the lodge, Worshipful Master B.H. Rhodes accepted the gift, and Brother Ingalls was tendered a vote of thanks from the lodge. On April 15, 1905, Brother H.W. Thompson, on behalf of R.L. Sebastian and Brother A.P. Hayes, presented Brother W.O. Bennett with a fob and charm, a token of their appreciation of his true Masonic character and untiring efforts towards Masonry. (This jewel is also on display with our first jewels in the lobby of our lodge.) On January 2, 1909, iron rod bases for the stewards and deacons were presented to the lodge by Brother H.E. Lockwood who was employed by the Symons Foundry, and they are still in use. Worshipful Brother John Benedict, Jr., Master in 1910, started decorating the Masons' graves with a Masonic emblem on Memorial Day. He continued alone for a number of years, but as the job grew larger, he appealed to the lodge for help. The lodge has continued this project and currently four cemeteries are decorated each year. In 1911, the lodge changed the meeting days from second and fourth Saturdays to the first and third Mondays. In 1926, the date was changed to the third Monday; in 1948 included December 27th for the installation of officers. However, due to the cause of unable to install the Master on that evening for unforeseeable reason, it was taken out of our by-laws in 1976, and at the same time, our dues were raised from $10 to $15 a year. On January 1, 1912, a building fund was established with $100 and $25 from each petition to be placed in a special fund, and Brother J.M. Benedict was appointed trustee of the fund; and the by-laws were so changed and approved. The building trustees appointed consisted of C. Paul Uhlmann, W.H. Gaylord and C.L. Rickard, along with the members of Lodge #63, F. & A. M. At the time of planning for a new temple building, there was the task of raising funds. The lodge was prospering during this period. An architect was selected to meet with the building committee, and the selection was Dennis Nichols of the Blurock Building in Vancouver, Washington. On July 21, 1919, Brother Paul Uhlmann presented a proposition to the lodge from the Shriners to present a site if immediate steps were taken to erect a building thereon. The offer was ac­cepted at a special meeting on July 25th on condition that $20,000 in non-interest bearing bonds be sold. Brothers Uhlmann, Gaylord, Johnston, Keir and Noel were appointed as a committee to raise the necessary funds. This committee reported on October 20th that $20,000 had been raised and as much more was in sight; and the Master, Brother W.H. Copping, was empowered to appoint a building committee. The committee was composed of Brothers Uhlmann, Gaylord and C. L. Rickard. On March 6th, Brother Uhlmann reported that plans had been completed for a building to cost $75,000, and on April 17th, the committee and officers of the lodge were instructed to sign con­tracts with the following: Walter Stephenson, General Contractor, $53,716; J. Frieslieben, Heating, $5,889; Devere Electrical Works, Electrical, $1,634; Modern Plumbing Company, Plumbing, $3,000; Architect's fees, $3,211.45; Total, $67,440.45. [image: Centralia Masonic Lodge #63] The cornerstone was laid on July 8, 1922 by James McCormick, Grand Master, and dedicated on April 7, 1923 by Grand Master James McCormick. Centralia lodge #63 was again plagued with financial trouble on two different occasions, and it was seriously considered to sell the building. During the depression of the 1930's, the lodge not only lost members and income, but was unable to payoff the building bonds that were coming due. W. Brother Paul Peyton, Chairman of the Building Trustees, presented a plan, and it was agreed upon by the bond holders to defer payment on the bonds. This plan led to the dissolving of the debt and the bonds were never paid. The lodge building plans had a shaft for an elevator, but the lodge had never been able to afford this luxury. In the early 1950's, the lodge was again discussing the possibility of installing an elevator. W. Brother Paul Peyton, through his connection with builders and contractors, knew that a good elevator was be­ing removed from the Weyerhaeuser Building in Tacoma before demolition. W. Brother Peyton presented the plan to the lodge, and after discussion, the lodge authorized W. Brother Peyton to purchase the elevator, and a local contractor was chosen to in­stall the elevator in 1956. The lodge decided to remove the old stage in the dining room that was never used and enlarge the kitchen to better use the space. The work was spearheaded by W. Brother Earl Gullickson, assisted by many dedicated and hard working brothers who furnished labor and material. The Grand Lodge in 1962 requested all lodges to enter into a scholarship program. The Worshipful Master appointed a com­mittee, and the George Washington Good Citizenship Program was organized and has grown into a very good annual program in Centralia High School. It currently offers a $500 scholarship at the college of the winner's choice, backed by the scholarship endowment fund, supported by Centralia Lodge. The temple was incorporated 1964; the Articles of Incorpora­tion were drawn up by the trustees with the consent of the lodge by Brothers Charles Dieckman, Lloyd Alleger and Joseph Daly; and were approved by the lodge and by the Grand Master, Raymond L. Peel. Those members signing were as follows: Brothers Chester L. Gibson, Worshipful Master; Arthur Andersen, Senior Warden; Howard Hense, Junior Warden; Hershall Waitt, Secretary; Clarence G. Hoerling, Treasurer; R. L. Alleger, Trustee; Charles L. Dieckman, Trustee; Joseph Daly, Trustee; James Benedict Past Master; and Frank Silvey, Past Master. We are on a permanent incorporated basis with the State of Washington, and at that time, the initial payment gave us a permanent status. A committee was appointed to study all rentals in the building consisting of Brothers Joseph Daly, Charles Dieckman, James Benedict, and R. L. Alleger. Joseph Daly was elected as President of the Temple Board on March 31, 1965; Lloyd Alleger, Secretary-Treasurer. Election on January 4, 1966 resulted in Joseph Daly as Presi­dent, Arthur Andersen, Vice President, Lloyd Alleger, Secretary­Treasurer. Charles Dieckman resigned from the board. On January 3, 1967, Merret Hoard was elected to the temple board, a three year term; Worshipful Brother Ernie Kuper, elected Presi­dent in 1971; Richard E. Nyholm, elected in 1976. On April 29th, Joseph Daly read a letter from the Grand Lodge in answer to Brother Daly's effort to borrow $10,000 at 5% interest, paying the loan off at $2,000 a year, plus interest, as the temple was again in a financial bind. This money was used to put the tem­ple in good condition; installing a new roof, installing two new gas furnaces (as the old furnace was worn out), painting and waterproofing the outside south wall, as well as painting the in­terior of the south wall. Brother Joseph Daly was elected Secretary of the Temple Board in September, 1976 as Brother Lloyd Alleger resigned. In 1981, election of board officers were as follows: Worshipful Brother Ernie Kuper, President; Randy Roberson, Vice President; Richard E. Nyholm, Treasurer; and Joseph Daly, Secretary; and they are still serving on the board in those capacities. Centralia Lodge has had only four treasurers; namely, Brothers Henry J. Miller, our first treasurer, 1890-1892; W.W. Dickerson, 1892, holding this office until 1941, nearly a half century; Clarence G. Hoerling, 1941 until his death in 1964, 43 years; Joseph Da­ly, elected 1985. There was a good number of secretaries as follows: Brother William 0.Bennett, 1890-1892; then 23 secretaries until Worshipful Brother Vance Noel was elected in 1922 and served through 1952, 30 years, a dedicated Mason in its true sense of the word; Worshipful Brother Adelbert Convis, elected 1953-1958; Brother Hershall Waitt, 1959-1967; Worshipful Brother William J. Johnson, 1968-1969; Worshipful Brother Joseph Daly 1969-1984; V. Worshipful Brother Clarence Robbins, 1985; Worshipful Brother Varden "Bud" Boergadine, 1986-. Centralia Lodge has had five deputies appointed by the Grand Lodge; and they are: V.W. Brothers William W. Gaylord, 1934; Clarence G. Hoerling, 1946; Clarence Robbins, 1961; Raymond Butler, 1965; Richard E. Nyholm, 1976. Centralia Lodge was honored by having two brothers who were raised in Centralia Lodge; elected and served the Grand Lodge as Grand Master: Robert L. Sebastian, 1915-16 and Frank Fulton, 1958-59 during the Grand Lodge Centennial. Centralia Lodge #63 is financially strong, and the temple is in excellent condition. We owe the members of the Temple Board a vote of thanks for the excellent job they have done in keeping a tight line on all activities.


Powered by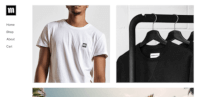 Create your own unique website with customizable templates.